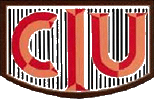 GEORGE SMITH - SECRETARY OF THE DURHAM BRANCH

George is a retired welding and construction engineer, in the on and offshore oil and gas industry. His parent club is South Hylton WM Club. He has been a member of Billingham Trade Union Social Club Committee for 36 years, 4 of these as Chairman, and the last 21 as Secretary. George has been on the Durham Executive for 13 years and was elected as Durham Branch Secretary in June 2014, taking over from his predecessor Keith Reay. George was elected to the C.I.U. N.E.C. in 2013.

A BRIEF DESCRIPTION OF GEORGE'S DUTIES ARE:

Summon and attend meetings, taking and keeping minutes.
• Have charge of documents and other papers of the Branch.
• Ensure balance sheets are correct.
• Meetings with directors such as breweries, insurance, legal advisors, suppliers, police etc.
• Attending court with Club Officials.
• Advising Club Officials and updating them on rule change.
• Attending meetings in clubs, along with executives when invited to give advice.
• Letters of information and advise for monthly mail drops
• Attending and ensuring Branch finals competitions run smoothly.
• Presenting clubs with service awards, along with attending club centenaries, retirements, etc.
AMY MCKENNA
- OFFICE MANAGER

Amy worked in the director's office for HMRC for a number of years before joining the C.I.U. in 2007


A BRIEF DESCRIPTION OF AMY'S DUTIES ARE:

• Book keeping
• Payroll
• VAT Returns
• Club Statements
• Organising Branch Meetings - Agenda's, Finance Reports, National Reports
• Preparing Nomination sheets, Ballots Forms
• Executive Rota: Blackpool AGM, Arbitrations, Finance, Recreation / Education
• Helping with queries in George's absence
• Updating the Secretary's Diary, e-mails letters.
• Organising times and dates for Games Finals - liaising with the games secretaries and referee's for competitions such as pool, bowls, angling, pigeons and leagues.


LEESA BRADLEY
- STOCK CONTROL ASSISTANT

Leesa has worked in varied establishments which include a Vetinary Assistant, Office Administration, Shop Assistant, Government Administrator, and Beauty Therapy.


A BRIEF DESCRIPTION OF LEESA'S DUTIES ARE:

• First point of contact - answering phone, reception.
• Ordering Stock - liaising with suppliers
• Stock Control
• Invoicing
• Ordering trophies for competitions,
• Organising competitions
• Keeping the shop in order
Advertise your business here and be seen by members of your
local Clubs
˄
Site ©Copyright CIU 2014 Registered in England Co.No. IP02766R - FCA Mutuals Public Register
Club & Institute Union
253-254 Upper Street
London N1 1RY
Telephone Enquiries:
020 7226 0221

Fax:
020 7354 1847

email:
info@wmciu.org
All rights reserved | Terms & Conditions
Advertise your business here and be seen by members of your
local Clubs
Select here for more information
Durham Branch
www.durham.ciu.org.uk
www.ciubranch.org