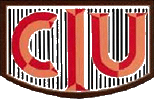 MEETINGS HELD AT THE DURHAM BRANCH

The Executive Meeting
The Durham Executive holds this meeting at the Durham Branch Headquarters on the last Saturday of every month. All members of the Executive Committee will attend; the purpose of the meeting is to discuss the following agenda.

National Executive Report
The National Executive is represented by George Smith and Stephen Foster who will give a report at the Branch Executive on new legislation - Legal & Advisory, Recreation, Communications and the Report from the President; this will be discussed allowing the Divisional Executives to update their clubs.

Reports
Executives from each division will give a report back of clubs they have visited in the previous month to giving an update of their position.

Correspondence
Any correspondence of interest will be read out and discussed for example from Clubs, Breweries, Suppliers, Directors, etc.

Awards
At the meeting awards will be put forward for endorsement, and will have to have been checked by an Executive Member.
Special Award - 50 years service
Distinguished Service Award - 40 years service
Long Service Award - 25 years service
Certificate of Merit Award - 10 years service

Other discussions also include:
Any forthcoming events, Annual General Meetings, Official Meetings, Speakers, Presentation Evenings, Games Finals etc. Dates for Arbitrations.

Sub- Meetings
The Executives of the Durham Branch will hold these meetings at the Durham Branch Headquarters usually the second Monday of the month. The purpose of these meeting is to discuss Finance and Recreation / Education.

The Meeting is always Represented by:
The President - Eric Campbell
Vice President - Stan Summers
The Secretary - George Smith
Executive Members: J. Young, B. Gardner, W. Symcox, S. Smith, S. Foster, D. Lumley, B. Uren, C. Lee, A. Doy, D. Walton G. Howe.

Topics on the Recreation / Education may include:
Games competitions (formats, balance sheets, venues, rules) Education courses, Union Schools, Race meetings, National Games Finals, Sponsors.

Topics on the Finance Agenda may include:
Finance monthly reports, Bills to be paid, Clubs in debit, Annual Fees, Investments.
Advertise your business here and be seen by members of your
local Clubs
˄
Site ©Copyright CIU 2014 Registered in England Co.No. IP02766R - FCA Mutuals Public Register
Club & Institute Union
253-254 Upper Street
London N1 1RY
Telephone Enquiries:
020 7226 0221

Fax:
020 7354 1847

email:
info@wmciu.org
All rights reserved | Terms & Conditions
Advertise your business here and be seen by members of your
local Clubs
Select here for more information
Durham Branch
www.durham.ciu.org.uk
www.ciubranch.org